June 2, 2021
Posted by:

mailcot

Category:

Enterprise Solutions
What is Google Docs?
Google Docs is a free web-based application in which documents and spreadsheets can be created, edited and stored online. Files can be accessed from any computer with an Internet connection and a full-featured web browser. Google Docs is part of a comprehensive package of online applications offered by and affiliated with Google.
Google Docs users can import, create, edit and update documents and spreadsheets in various fonts and file formats, combine text with formulas, lists, tables, and images. Google Docs is compatible with most presentation software and word processor applications. The work can be published as a web page or as a print-ready manuscript. Users can control who sees their work. Google Docs is ideal for publishing within an enterprise, maintaining a blog, or writing work to be viewed by the general public.
Features of Google Docs
Following are the features of Google Docs that you use in your business:-
1. Talk Instead of Type
For times when you want to use your voice instead of your fingers to type, try Google Docs' voice typing tool. From the top of the open document, go to Tools > Voice Typing.
A small window with a large microphone icon appears on Chrome's right edge, clicking which you can toggle voice typing on and off.
Know the features of Google Docs Voice typing is only available in Chrome browser.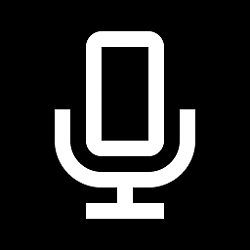 It's an acquired taste, but you can also use voice typing to edit and format text in Google Docs.
2. Clear Formatting
When you paste a block of text into a Google Doc, its font and font size will probably be different from the rest of your document. To make it similar, highlight the text and do one of three things:
Right-click the highlighted text and select Clear Formatting.
Go to Format > Clear Formatting.
Click Normal text from the pull-down menu below the Format and Tools menu options.
3. Add More Fonts
From the Font pull-down menu at the top of your document, choose More Fonts to add new fonts to this menu.
There are hundreds that you can choose from:
To get a better understanding of how different fonts look, check out Google Fonts where you can see sample sentences for each font. You can also click on each sample sentence and change it to your own words.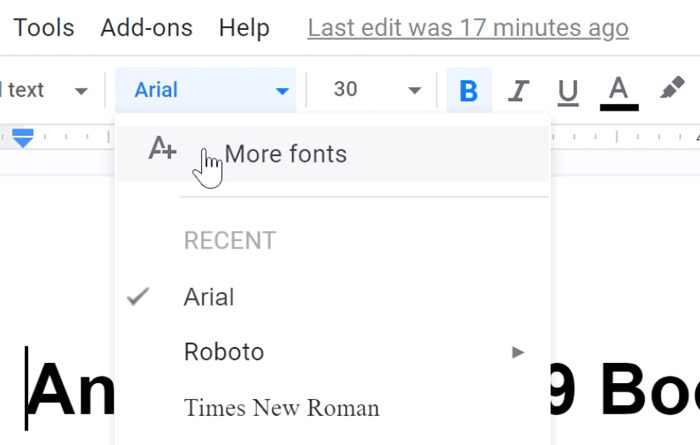 When you find a font you like, simply search for its name from the Fonts pull-down menu in Google Docs and add it to your list.
4. Suggestion Mode
Pause, collaborate, and listen: When you're working on a shared document, you can change the edit mode so that Google Docs can track changes like Microsoft Word.
To show your edits and allow your collaborators to accept or decline them, select the pencil button in the upper-right corner of your document and click Suggestions.
Now, as you edit the document, the changes will appear as color-coded suggestions, with a comment next to each to show who made the change. Each comment has an accept and reject button.
5. Tag someone in a comment
If you want to draw attention to a comment you've added, you can tag it. When typing your comment, enter the @ or + sign and select the person you want to tag. He will then receive an email alerting him to your comment or question.
6. Bookmark More, Scroll Less
For longer documents, adding a bookmark means less scrolling. To add a bookmark to your document, go to Insert > Bookmark. Features of Google Docs A small, blue bookmark icon will be added to the left edge of your document.
You can create a link to a bookmark, which is helpful for long documents because you can create a quick table of contents at the top of your document to jump to your various bookmarks.
Right-click the top of your document (or any place where a link to a bookmark can be helpful) and click Link.
Instead of adding a URL
Select one of your bookmarks from the drop-down menu below, enter the link text, and click Apply. However, you don't need to use a bookmark link to make a bookmark useful.
The next time I open Google Docs (Google Docs features), I use a bookmark to pick up where I left off.
To go to the next bookmark (or, in my case, the only bookmark), hold down the Control and Command keys and press N and then B.
And to go to the previous bookmark, hold down the Control and Command keys and press P and then B.
Keyboard shortcuts are a bit cumbersome, but easy to remember if you think the keys to the next bookmark and previous bookmark are appropriate for them.
7. Offline Mode
You don't need an Internet connection to use Google Docs, although you will need to be connected when set up (with Chrome) for offline use.
From the main screen of Google Drive:
Click on the gear icon in the top right corner and click on Settings.
Check the box in the Offline section for "Sync Google Docs, Sheets, Slides, and Drawing files from this computer so you can edit offline."
With offline mode on, you'll be able to view and edit your documents, sheets, slides and drawings when you're disconnected, and files will sync the next time you connect to the Internet.
8. Roll Your Own Replacements
Go to Tools > Preferences and you'll see a list of automatic replacements Google Docs makes.
Most include the style in which excerpts are displayed with some symbols and arrow styles. You can add your own, but replacement based on capital letters of a word doesn't work.
9. Right-Click to Research
To quickly view the definition of a word, right-click the word and select Define. A small panel appears on the right side of your document with a definition of the word along with synonyms, so you can find the information without leaving Google Docs.
Similarly, right-click on a term and choose Research to do a quick Google search in the right-panel.
Any link you click will open in a new tab, but you can also drag images from search results directly into your document from the right panel.
10. Revision History
Cheer is the only person who sometimes wants to turn back time. If you want to revert to an earlier version of your Google Docs, you can do so by going to File > View Revision History.
From the right pane, you'll see a chronological list of time-stamped versions of your document.
If you know the features of Google Docs, choose one to open it and click Restore this revision.
You can always go back to the revision history and select the latest version to return to your most recent edits.
There is no way to lose changes using the revision history; Selecting an older version moves it to the top of your revision history list.
Thank you!
For more related information, than you can check out vmayo.