June 22, 2021
Posted by:

Tanu Shyara

Categories:

Email Marketing, Email marketing service providers in india, Latest Technology, Lead Nurturing, Mail Marketing, Marketing
The buyer is in complete control and no longer wants to be "sold" like in the old days before the Internet was fully implemented. Instead, buyers want to take their time to research and evaluate their own options before contacting a company. Buyers want to be heard, and this type of behavior challenges the traditional way of selling.
What is Lead Nurturing
Lead nurturing helps your buyers to know about your business. It enables you to educate, inform, engage and build trust with your leads and take them from the top of the buyer's funnel (when they are not quite ready to buy) to the bottom of the funnel (when they are ready to buy).
Need of Lead Nurturing Strategy
It is still important to build and maintain great relationships in this new buyer 2.0 world. Lead nurturing helps you to be present on channels where your buyers are present, engage them and increase the chances that they will start a business relationship with you.
If you're still not convinced, here are some facts that may help influence your decision:
79% of marketing leads never convert to sales. Lead nurturing deficiency is a common cause of poor performance.
Companies that excel in lead nurturing generate 50% more sales ready leads at 33% less cost.
Companies with mature lead generation and management practices have a higher sales quota achievement rate of 9.3%.
Get Started With a Lead Nurturing Strategy
Lead nurturing takes time and effort. In his book "Start with Lead," Brian Carroll says, "Lead generation is not about instant gratification, but requires sustained effort to be successful, often over a relatively long period of time. The key words are consistency and timing."
If you haven't started out with a lead nurturing strategy, there's no time like the present. Here are six steps to help you get started with your major nutrition strategy:
 1. Align Marketing and Sales:
We say that leads are of two types. There are marketing leads and there are sales leads. Marketing leads are at the top of the funnel and sales leads are at the bottom of the funnel. Both are leads. It's just a question of what you do with which lead and who owns the lead.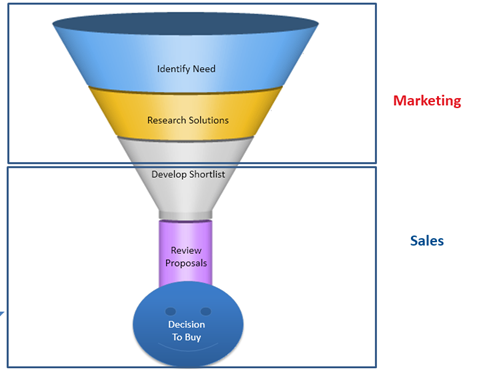 We defined a lead as someone who has responded to our marketing communications, whether from a marketing campaign, a paid search campaign, or a direct mailing. We allot one person per country who is responsible for logging in and qualifying leads.
If a lead is ready to enter the sales process, that lead is sent to the sales person to handle in the CRM. If the lead is not ready to enter the sales process, it is owned by lead marketing and enters the lead nurturing process where the lead is kept warm until it is ready for more sales .
2. Define lead management process:
When you put so much work into generating leads, it's really important to have a lead management process in place to handle those incoming leads. In addition, a lead management process helps ensure that your sales team is talking to only the most qualified leads and filters out less sales-ready leads so that you can put them into your lead nurturing program.
You will need to discuss and consider how your company will handle leads, how and where leads will be registered, how leads will be qualified, when leads will be followed up and what criteria the leads must meet to be a key nurturer. Enter the program.
I recommend that both the sales and marketing team be in the same room together to discuss and agree on the whole process. This cannot be done by one person alone as you have to buy it from the other side for it to work.
3. Gather Lead Intelligence Data:
Lead nurturing is about sharing relevant, personalized and targeted information to ensure that you stay on top of the buyer's mind. To do this, you need to get a good overview of what type of buyers you have and what type of information they need at each stage of the buying process.
You can do this by:
Interview prospects and/or clients
Interview sales team
Mining in-house database to identify attributes and customer profiles
customer service interview
Using the Keyword Tool to Identify Topics of Interest
Monitoring Activity on Social Media Sites
Individuals are hypothetical representations of your ideal customers based on data about demographics and online behavior, as well as educated speculation about their history, motivations, and concerns.
They help us better understand our potential customers, and make it easier for us to tailor content to the specific needs, behaviors and concerns of different groups.
4. Create a Lead Nurturing Content Program:
To make sure you maintain a relationship with your leads, it's a good idea to create a content timeline so you know what to send when. In this first step, your major nutrition plan can be very simple. Don't make it too complicated, or it won't be complete.
Here's a sample of a major nutrition program:

5. Use email marketing to communicate your message:
Once you've set up a content timeline, the easiest and most effective way to get your message across is through email marketing. Sixty-four percent (64%) of companies surveyed in the Marketing Sherpa Email Benchmark report believe that email marketing provides the highest ROI of any marketing strategy.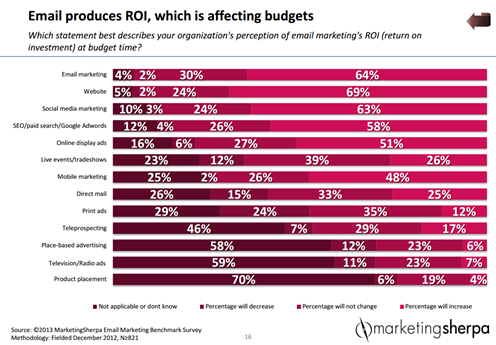 Email is an important part of any lead nurturing program, provided you have the customers' consent under the GDPR.
Here are 5 B2B email marketing examples that can be used to generate leads:
Educational Email Content:-These are general educational emails that feature content demonstrating the value your company can offer. Make sure these emails are not sales driven. For example, messages can provide people with links to more white papers, blog articles, and videos that you truly believe will be helpful to the needs and goals of the recipients.
Email Newsletter:- The primary objective of this type is to give your audience something they need to enhance their skills and/or grow their business, and they respond by giving you their attention. It is a mutually beneficial exchange that serves both parties.
Demo/Product Announcement:- Educational types of emails are best for lead nurturing, but you should also include some product-specific emails. However, they shouldn't be too overwhelming, and they shouldn't be boring. Make them highly targeted and create a clear connection between them and the first email of your major nutrition chain.
Event Invitations:- These emails are email marketing campaigns used to drive traffic to a specific event you're hosting or participating in, including: Display at a trade show, Attend a conference, Hosting a webinar,
Keynote speech and speech program.
Personal Emails:- If a lead has moved through the content map to the bottom of the sales funnel, and is coming down, it might be a good idea to send a more personalized and targeted email from a member of the sales team. This personal touch gives the chance to ask specific questions and talk to a real person instead of being part of an email group.
6. Track, measure and analyze:
The phrase, "track, measure and analyze", is the mantra of any smart marketer. It tells whether your efforts have been successful or not. Make sure you have metrics that match your goals.
If you want to increase brand and awareness, measure branded search or drive direct traffic to your website. If you want to increase leads or email opt-ins, measure how you are growing your database from which you are leading nurturing efforts. If you want to measure and increase lead quality, look at conversions over time and measure how many marketing leads turn into sales leads.
Be sure to measure how many leads arrive, how many are assigned to the sales team and how many leads enter the nurturing program.
For more related information, than you can check out this link vmayo and migomail.