August 20, 2021
Posted by:

Tanu Shyara

Categories:

Business, Latest Technology, Latest Trends
YouTube Lead Generation has come a long way since its first video in 2005. From zero views, it became the largest video streaming platform in the world. Due to the platform's simple interface and large audience pool, more content creators use the platform to share their videos with a global audience.
YouTube is a popular marketing channel for businesses and influencers. 62% of businesses use YouTube to post video content to promote their brand. It is second only to Facebook as the most popular medium for businesses to promote themselves.
Why should you use YouTube for lead generation?
Videos are a powerful marketing tool for promoting your business and getting quality leads that potentially lead to loyal customers. 84% of marketers say that video has helped them generate leads. Users are also highly dependent on video content to discover new products. YouTube has a recommendation feature so users can easily find their brand. When searching for a particular product.
Users can also like your comments and videos if they find them valuable. These views, likes, comments and subscriptions have amazing leadership potential that marketers can use to increase the reach of their business.
In other words, we can say that complement the videos with YouTube's 2.3 billion active monthly users. And you have a powerful lead generation tool. All you need is a YouTube lead generation strategy.
YouTube Lead Generation Strategies You Should Be Using
Displaying your video there is not enough. More than 500 hours worth of video is uploaded to YouTube per minute, making it hard to capture users' attention. You must employ strategic YouTube lead generation to maximize YouTube's promotional capabilities, rise above the competition, and grow your business.
1. Optimize your YouTube content:
To ensure effective YouTube lead generation, you need to optimize your video content to collect as many quality leads as possible. The first step to optimizing your YouTube channel is to use all your written content in relevant keywords. These keywords are words and phrases that users type in particular products and services.
Relevant keywords can increase your video's chances through YouTube. They can help your search engine index the video. So it becomes easy to find users.
2. Add a CTA to your videos:
Call To Action (CTA) allows you to redirect viewers after watching your video. You can end each of your videos on a strong note and increase your conversion rate. You can use CTAs in your videos to encourage people to watch your next video, visit your website, or subscribe to your channel.
You can place your CTA at any point in the video. This example uses the end of HubSpot's video CTA. Which leads viewers to his lead magnet, his YouTube channel and other videos.
3. Create engaging content:
Captivating video content can convert viewers into customers. It is a great way to entertain, educate and sell your products and services among your audience. When creating an entertaining video it is important that if the audience values the video then they will engage more with it.
A report by Wyzowl found that 94% of marketers agree that videos have helped increase user understanding of their product or service. In addition, the most popular types of videos used by marketers are:
Lecturer Videos (72%)
Presentation Videos (49%)
Testimonial Videos (48%)
Sales videos and video ads (42% each)
4. Promote through influencers: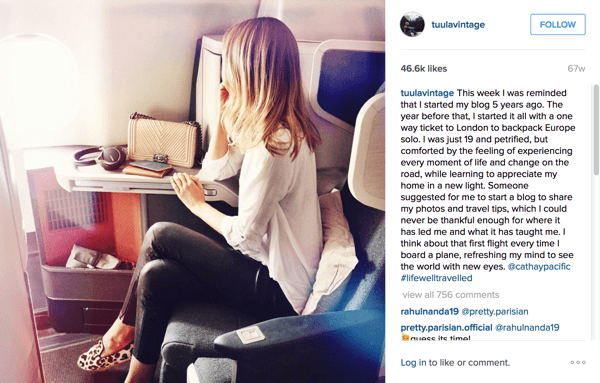 YouTube operates in the niche segment that gives users a chance to build their fan base through subscriptions. Many users have gained their huge following and become influencers of their industry. Collaborating with these influencers is a great way to ensure effective YouTube lead generation as it allows the audience to hear a well-known voice recommending your products.
Influencer marketing allows brands to integrate their products and services into an impactful content. It requires considerable investment, but is good to generate leads and customers. It can generate quantitative results, with 89% of marketers saying that the investments from influencer marketing are better than other marketing channels.
5. Add websites links in your video description:
Your video description box is a valuable resource where you can place relevant keywords and website links that will be sent to viewers in the next step of the sales funnel. The YouTube lead generation process is not complete until you redirect your audience to your website. Increase traffic to your website by consistently placing a product link or landing page link in the description box of your video.
6. Respond to comments punctually:
Customers love a brand that is responsive to questions and comments. Not answering these questions can have a negative impact on your brand. Getting comments on your videos is good for business and general search rankings. So don't worry about them. Stay connected with your customers in the comments.
According to Sprout Social, 79% of consumers expect brands to respond within a day of accessing social media, but the average brand response rate across all industries is less than 25%.
For more related information, you can check out migomail and vmayo.