August 13, 2021
Posted by:

Tanu Shyara

Categories:

Mail Marketing, Marketing, marketing Automation, Uncategorized
Marketing automation frees marketers from repetitive tasks and helps brands increase profits automatically.
Leading brands know this and use it to their advantage. But in fact, 77 percent of top-performing companies implement marketing automation to enhance CMOs.
How to make more money using marketing automation?
1. Improving Customers Experience:
One of the major benefits of marketing automation is that it will help you provide a better experience to customers.  Marketing automation technology allows you to send behavioral trigger emails. These highly tailored campaigns are sent to customers automatically when they do certain things.
This may include signing up for your email and browsing certain products, or dropping items into their basket. Used hand-in-hand with website personalization, behaviorally triggered emails allow you to create a highly personalized customer experience.
Creating a better, more personalized marketing experience for your customers will help you earn a lot of money. Creating a better, more personalized marketing experience for your customers will help you earn a lot of money. 93% of companies have seen an increase in conversion rate due to privatization.
2. Increasing Scale and  Scope of Campaigns:
One of the benefits of marketing automation is that it helps you increase the scale and scope of your marketing campaigns. It goes without saying that automating email campaigns is more efficient than creating and sending them manually.
Automation makes your campaigns scalable to the limits of your team's size. You can create a wide range of campaigns to increase revenue at each stage of the buying cycle.
3. Boosting ROI on Staff Costs:
The next benefit on my list of marketing automation is increased ROI at the expense of employees. Marketing automation reduces the need to hire employees to perform repetitive marketing tasks. This allows you to streamline your team and cut staffing costs.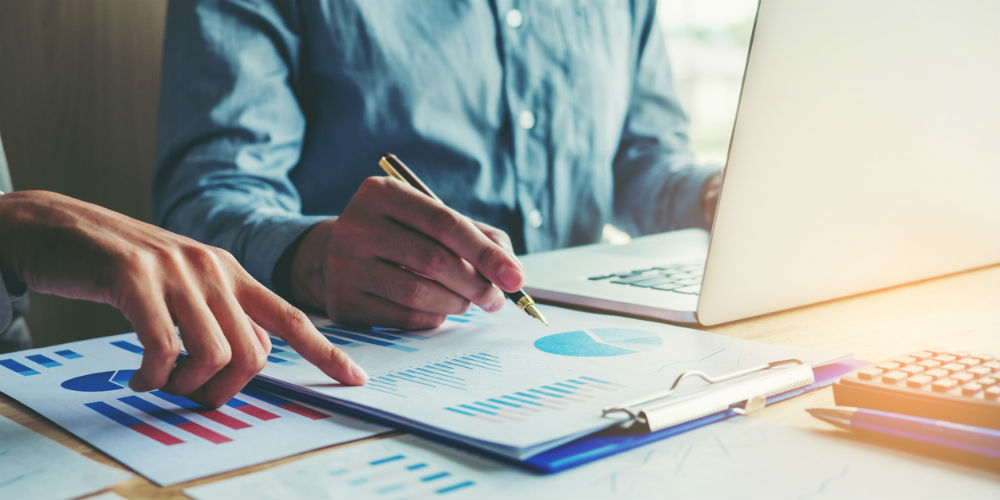 Now, your well-organized team is free to focus on high-impact tasks. The one that brings the most value to your business. This improves the ROI on the money you invest in employing them.
4. Empowering Your Team to Improve Results:
Marketing automation reporting function makes your team more accountable. Any marketing automation software worth its salt comes with nifty reporting capabilities. It allows to generate detailed reports automatically.
Comprehensive reporting means you can immediately see if your marketing activities support your sales funnel. It allows you to pinpoint those fields. Where the results can be better, and it empowers your team to get what they need.
5. Increasing Average Order Value:
Marketing automation is one of the most revenue-generating features among automated product recommendations at Arsenal.
Personalized product recommendations are a great way to cross-sell and up-sell your product across your email and website. They increase conversions and motivate customers to spend more per transaction. whose average increases the order value.
6. Recovering Lost Revenue:
Using marketing automation tools to send basket abandonment campaigns helps you encourage customers to complete their purchases.
It enables you to recover revenue. Which you can lose yourself. And in turn, this increases the amount of money you pass through your e-commerce website. Our customers alone generate over 12% of the average revenue.
7. Increasing Customers Lifetime Value:
Marketing Isn't About Attracting New Customers. An important way to increase revenue is to get existing customers to spend more with your brand throughout their lifetime.
Marketing automation makes light work of retention and loyalty strategies, increasing the lifetime value of the customer.
It allows for reviews and feedback, and sends out special offers in high spending areas. And when the customers are away, they start their campaign all over again.
All of these strategies strengthen your post-purchase relationships with your customers and increase customer lifetime value.
8. Testing your way to Increased Revenue:
There is no such thing as best practices when it comes to ecommerce marketing. The same marketing strategy can produce different results depending on your brand and audience. For this reason, it is very important to conduct embed testing and learn the culture in your marketing team.
Decent marketing automation tools provide the ability to A/B test campaigns at the push of a button. It not only saves you money on additional A/B testing technology, It allows you to test your way to more revenue.
9. Predicting and Shaping Behaviour:
Smart Marketing Automation uses machine learning to improve product recommendations over time. Each interaction your customer makes gives you more data.
Over time, you can use automation to predict and shape what your customers will do next. Encouraging them to spend more. And you can use automation to generate demand, increase conversions and drive revenue.
10. Creating Space for Strategic Thinking:
Marketing automation frees your team from repetitive campaign execution. This means they have the space and time to be creative, think more strategically, and give more.
Allowing our entire team to reach their full potential means they are in a good position to improve the ROI of marketing efforts each year.
If you liked this click on the link given below:-                                                                                                                https://www.pure360.com/10-benefits-of-marketing-automation/
For more related information, than you can check it out migomail and Vmayo.